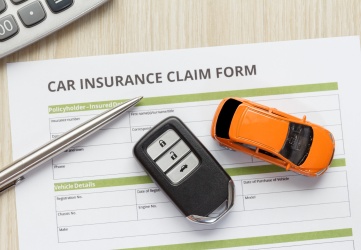 Contact A Scottsdale Car Accident Lawyer
Ann Geisheimer, an experienced car accident lawyer serving the greater Phoenix area, is prepared to investigate your car accident claim to make sure all necessary parties and their respective insurance carriers are notified of your accident and joined in any potential lawsuit. She can also help in situations where the other driver is uninsured or underinsured. While insurance companies are regulated, it is their goal to maintain a profitable business. This means paying as little as possible to resolve your claim. She understands how insurance companies evaluate claims and how to overcome the obstacles and tactics of insurance carriers to best maximize your recovery.
If you have been injured in a car accident, you may be compensated for your injuries. This includes monetary compensation for pain and suffering as well as any other losses due to someone else's wrongdoing. This is generally a negligence issue against the driver at fault. Damages awarded after a car accident are designed to put you in the same position as you would have been if the crash did not occur. Read more about the different types of compensation here.
Handling Your Own Car Accident Can Be Risky
Being involved in a car accident can be both stressful and devastating especially when you are injured. In such circumstances, it is important to seek immediate medical treatment and speak to an experienced car accident attorney. While you have a duty to report the accident to your insurance carrier and may also deal with the wrongdoer's insurance carrier, you should contact a car accident lawyer to know your rights. You also want to avoid saying too much to an insurance company representative.
Insurance adjusters may demonstrate concern and sympathy. However, they are in the business to pay as little as possible on your car accident claim or case. This is true even with your own insurance carrier. Anything you say to an insurance company can be used against you to decrease the value of your accident injury claim. Additionally, agreeing to a quick settlement soon after the accident is likely never in your best interest. Signing the wrong papers at the wrong time could be detrimental to any future claim. Handling your own car accident claim can have many additional risks as well.
Get Your Free Case Evaluation Today
Geisheimer Law, PLLC will fight to get you the compensation you deserve as a result of your car injury accident. Contact our office today for a free and confidential consultation and get the help you need. There are no fees or costs unless we win or settle your case.