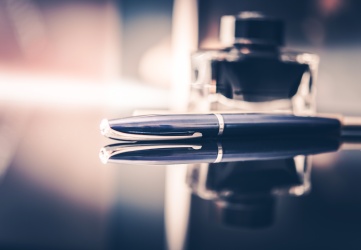 Should I Hire A Car Accident Lawyer?
While each accident is unique and requires an analysis on a case-by-case basis, there are some select circumstances where hiring a lawyer to handle your car accident claim may not be beneficial. However, you should always speak to an experienced personal injury attorney to understand your options and best course in this regard. If you do not, you could be leaving significant money on the table by undervaluing or settling your claim way too soon. Some individuals do this looking for a quick payout. However, this short sighted approach can hurt you in the long run.
When You May Be Able To Handle Your Own Claim
You may be better off handling your own car accident claim through insurance adjusters if there is adequate liability coverage on the part of the negligent driver and your injuries, medical expenses and wage losses are very minor. This means you have been medically cleared by a healthcare professional with no unresolved or hidden accident related trauma. These typically result in low settlement offers to pay back your healthcare providers with little to no offer for pain and suffering.
If unrepresented, it is common for an insurance adjuster to play upon a sense of urgency and try to talk you into taking a quick settlement. This is not a good idea if you have an undetected or lingering injury that requires additional medical care. While it may seem enticing to take an early settlement from an adjuster, you will sign a release that stops you from submitting any claim for future care including surgery if that becomes necessary. This can be devastating should you later learn you were more injured than your initial diagnosis. Pain and suffering is based on the amount and type of reasonable and necessary treatment you receive as a result of the accident. If you cut your treatment short and settle you claim prematurely, you will also be giving up any right to future pain and suffering.
Know The Deadlines To File A Personal Injury Lawsuit
If you do handle your own claim, you should be aware of the statute of limitations to file a tort action and consider hiring a lawyer well before the expiration especially if your claim becomes too complex to handle on your own. In Arizona, the statute of limitations to file a personal injury lawsuit, which includes car accidents, is generally two years from the date of injury. However, in some instances a personal injury action must be filed as soon as one year from the date of the accident with even shorter deadlines to put a party on notice of a potential lawsuit.
If your claim involves a government or public entity such as a city or town or school district, then the statute of limitations is only one year, and you must also properly serve notice of your claim within 180 days from the date of injury. If your claim involves a workers' compensation claim, such as if you were on the job when the car accident occurred, or a claim that arises by statute, you may have only one year from the date of injury to preserve your claim. These and other time periods, subject to several exceptions, may cut off your right to make an injury claim. These time limitations are subject to change. Therefore, it is recommended that you check with a personal injury lawyer.
How A Car Accident Attorney Can Maximize Your Recovery
When you hire an experienced accident injury lawyer, the contingency fee amount paid at the end of your case will likely be well justified. This means you will almost always receive more money in your pocket than you would if you handle the claim yourself. A personal injury attorney will typically take steps to maximize your recovery that would be difficult or impossible to obtain on your own, as follows:
Help resolve property damage issues including repairs, total loss, actual cash value, rental car and loss of use claims.
Submit a diminished value claim on your vehicle, typically reserved for newer vehicles and usually requires an expert opinion.
Notify applicable insurance carriers of representation and handle all discussions regarding your treatment progress with adjusters.
Follow up to ensure you are obtaining appropriate accident related medical care and treatment diagnoses.
Obtain proper lost wage documentation for any accident related lost work time if applicable.
Gather proof of any additional out-of-pocket expenses you incurred as a result of the accident.
Obtain all medical documentation and submit a demand package to the insurance carrier after completion of your treatment.
Negotiate and settle your claim only with your approval.
Prepare and file a lawsuit if necessary.
Perform discovery including taking depositions of opposing parties, treatment providers and experts.
Try the case either in arbitration, mediation or trial.
Upon settlement or judgment, negotiate any healthcare liens.
Know and apply the laws to reduce the amount healthcare providers receive out of your recovery proceeds.
Prepare a detailed settlement accounting sheet that includes an itemized breakdown of all amounts distributed to conclude your case.
Contact A Phoenix Car Accident Attorney
At Geisheimer Law, PLLC, we will be able to evaluate your case to determine whether being represented is in your best interest. Contact us at 480-467-8800 to find out if we can be of assistance to you in maximizing the value of your personal injury claim.