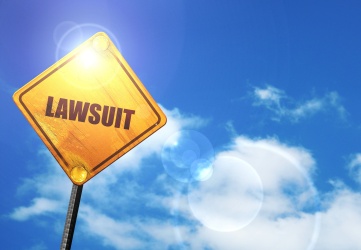 There are some circumstances where filing a lawsuit will be necessary such as when private negotiations are unsuccessful or you will not finish your accident related treatment before the deadline expires to file a personal injury lawsuit. Although most car accident claims settle before a lawsuit is filed, you want to hire an attorney who is not afraid to take your case to court. It is important that you hire an experienced personal injury lawyer who is aware of the statute of limitations for filing personal injury lawsuits, which can be very short.
Lawsuits Must Be Filed Within A Certain Time
If the statute of limitations has expired, you will lose your claim forever and the other party or insurance company will have no reason to negotiate further. In Arizona, the statute of limitations to file a personal injury lawsuit, which includes car accidents, is generally two years from the date of injury. However, in some instances a personal injury action must be filed as soon as one year from the date of the accident with even shorter deadlines to put a party on notice of a potential lawsuit.
If your claim involves a government or public entity then the statute of limitations is only one year and you must also properly serve notice of your claim within 180 days from the date of injury. If your claim involves a workers' compensation claim (you were on the job when the car accident occurred) or a claim that arises by statute, you may also have only one year from the date of injury to preserve your claim. These and other time periods, subject to several exceptions, may cut off your right to make an injury claim. These time limitations are subject to change at any given time. Therefore, it is important to speak to a personal injury attorney right away.
Hire An Experienced Phoenix Personal Injury Lawyer
Geisheimer Law, PLLC has extensive experience litigating cases and will not hesitate to file a lawsuit to preserve your case. Call 480-467-8800 for more information or to schedule a free case evaluation.